Elke Babiuk: With a previous background in the hospitality industry, Elke Babiuk knows that personalized service, attention to detail, and working with a great team achieves the best results possible. Elke's diverse background in data processing analysis, software development, desktop publishing, and past volunteer positions in complementary healthcare and environmental issues makes her a fantastic advocate for her clients. Her experience, knowledge of the industry, and (most importantly) her passion for real estate comes from wanting to make a difference so that you experience how fantastic home-buying can be.
Providing our clients with the best resources, the most qualified Agents, whether they're buying, selling, or just curious, is what Selling Calgary Group is all about. Whether you interest is Rural, Commercial, Condos or Residential homes, our team of Agents can assist you every step of the way. We are very happy to be able to provide you with the great tools you need to complement our client service strategy.
Please, explore the site and let us know what you think! The website aims to introduce you to everything we love about Calgary and area in a low-pressure, friendly, and interesting way. Explore our featured Calgary Villas page, our Calgary Lake Communities pages, our custom Rural Acreage pages for Foothills County and Rockyview MD, create your own personalized home searches, or hang out on our blog (http://sellingcalgary.biz), reading our news and views. It's our aim to make your sale, purchase, or research in the Calgary real estate market as stress-free as possible, so please let us know how we can help!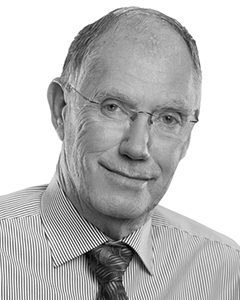 Robert Black
Robert Black specializes in Agri-Business, Farm & Ranch, and Development Land. He is a man who knows how to organize. Between his commitments to clients, family and coaching hockey, Robert is a man in constant motion. But he wouldn't have it any other way.
"I don't sit around and wait for the phone to ring", he says, "I like to make things happen." Making things happen for his clients is what he does best. "I've shown houses at 2 a.m.," he grins, "I put myself in the place of my customers and identify their needs. My business is built on exceptional customer service and if I can give that level of service I know people will come back."By listening closely to his client's desires and concerns, Robert helps them find exactly what they want. "I preview all of my houses," he explains, "I know what my clients are looking for and that's what I show them. Not something they don't want." It also helps that Robert was raised in Calgary and as he explains, "I know the city so well that I can go anywhere my clients need me to go."Robert has received accolades for both his professional and community work from clients, colleagues, parents and politicians, but it is the response he gets from the children he has taught hockey to for 20 years that is most special to him. For Robert, hockey is all about teamwork and teaching kids how that translates into valuable life skills.
"I like to become friends with the kids," he says, "Rules need to be followed, but there is always friendship. Most importantly, I treat them how I would want to be treated." If you're looking for a hardworking, committed and team oriented professional then Robert Black is the right Realtor for you and your family.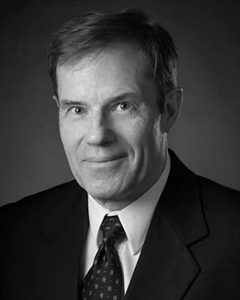 Robert LeBosquain
Robert LesBosquain specializes in Commercial Business, Condo Bays and anything Commerical or Industrial Leasing. He has the kind of experience that counts for his clients and has been a REALTOR® since 1983 and with CIR REALTY since 1992. Robert is fluent in both English and French.
Robert's passion for business and years in real estate have put him in close contact with people from all walks of life. His ability to negotiate a fair deal for all involved is considered outstanding among his colleagues and his clients. Robert searches diligently for a win for both buyers and sellers. He recognizes the value his clients place upon his integrity and honesty and works hard to achieve that trust. As a licensed pilot, Robert is keenly aware of how critical making the right decisions can be. Robert has a clear sense of the requirements necessary to make a business fly. He says "making the right decisions make businesses blossom," a process in which he takes great joy. One of those decisions is finding the right space from which to operate. Robert concentrates on commercial and industrial leasing, in addition to residential sales. Robert says, "as salespeople, we're trained to listen, to discover what people want. Once we perceive what is needed, we can move to meet those needs." Whether it's a new home, a space to move your expanding business or land on which to build your dream home, Robert will work hard to fulfill your needs. Robert Le Bosquain is fluent in both English and French.